Holiday Gift Guide for the Health Conscious
Holiday Gift Guide for the Health Conscious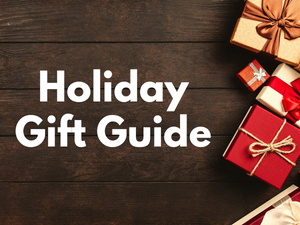 Ready or not, here comes the Holiday Season! Whether you're searching for the perfect gift for the essential oil lover in your life or the one always suffering from allergies, Filter-Monster has a variety of health-conscious gifts that will check another person off your list. We've put together a list of our favorite products for a happy, healthy holiday:

1. Filter-Monster Replacement Filters: What Filter-Monster does best, replacement filters! Whether it's for an air purifier, refrigerator or humidifier, we carry replacements for over 20 brands.  While a replacement filter may not be the most exciting gift, it'll save time and money for your loved one.

2. Hunter HP400 Cylindrical Air Purifier: This new air purifier from Hunter is guaranteed to keep your loved one feeling healthy this winter! The HP400 is small enough for a baby room, a small bedroom, a dorm room, or even travel! 

3. AllergyZone Furnace Filters: If you have a family member with extreme allergies, this is the perfect gift. AllergyZone's HVAC filters convert home furnaces into a whole-home air cleaner by trapping airborne allergens. 

4. LivePure Allergen Bedding: LivePure Allergen Bedding provides relief from allergies and asthma symptoms by providing a protective barrier against dust mites, bed bugs, pet dander, and other allergens. Give the gift of healthier sleep! 

5. Whirlpool Whispure Tower Air Purifier: Give the gift of clean air this year! This sleek Whirlpool air purifier can clean the air in a room over 57 times a day, eliminating dust, pet hair, and odors. 

6. LivePure Ultrasonic Cool Mist Humidifier: Not only does this humidifier have an essential oil tray, but it also adds moisture to indoor air for healthier skin, hair, and sinuses. Its Ultrasonic Operation uses vibration to create water vapor rather than heat, eliminating the safety issues associated with hot water humidifiers.