Protect Your Skin this Winter Season
Protect Your Skin this Winter Season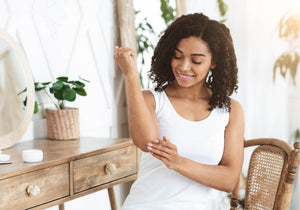 The winter season is upon us, and with it comes dry air. Air that is dry has a low humidity level that will greatly impact everything in your home, including you! The low humidity can cause many health issues, including respiratory symptoms or dry skin. Save your skin this winter, with a humidifier. Adding moisture to the air with a humidifier can counteract these problems.
Benefits of a Humidifier
A humidifier can help breathe life into your home. It will help keep your skin and hair moist. Higher humidity also helps your immune system fight off viruses. It can even help prevent snoring. It's important to monitor your home's humidity level. Excessive levels of humidity can make breathing difficult and some allergy symptoms worse. According to the EPA, the ideal indoor humidity level should be between 30-50%. Humidity levels above 60% are too high. Make sure to use a humidity meter to measure the levels in your home.
Different Types of Humidifiers 
There are many types of humidifiers available, including Ultrasonic Operation. These units use vibrations to vaporize water, instead of electricity. This makes it much safer than hot water humidifiers, which can be extremely hot to the touch. Ultrasonic Humidifiers are also usually much quieter than traditional humidifiers.