Fight Fall Allergies and Win: Fall Allergy Causes and Tips for Relief
Fight Fall Allergies and Win: Fall Allergy Causes and Tips for Relief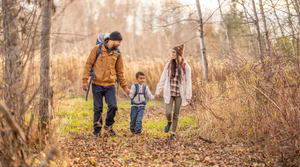 Ahh, fall is finally here! You grab your comfiest sweater, fuzzy boots, and stocking hat to head outdoors. And then...  *A-CHOO*. While fall may be in the air, so are those horrible, irritating particles that cause the dreaded fall allergies. While it feels nearly impossible to escape them, there are several actions you can take now to help relieve the symptoms and help you enjoy your fall to the ultimate pumpkin spice level. Not even sure what causes your allergies? Check out the awesome informative (and downloadable) infographic below to help! 
Click here to find the perfect allergy-preventative bedding for your home. 
In search of a new furnace filter for the winter? Search Here!
Time to switch out your air purifier filter? Click Here to find a new one!